Staying on a Houseboat in Amsterdam, Netherlands
Staying on a Houseboat in Amsterdam, Netherlands
Waking up on a floating Houseboat in Amsterdam is an amazing experience. If you are planning to have this adventure, the following article might help. The best part is you don't even have to save up money to buy your own houseboat.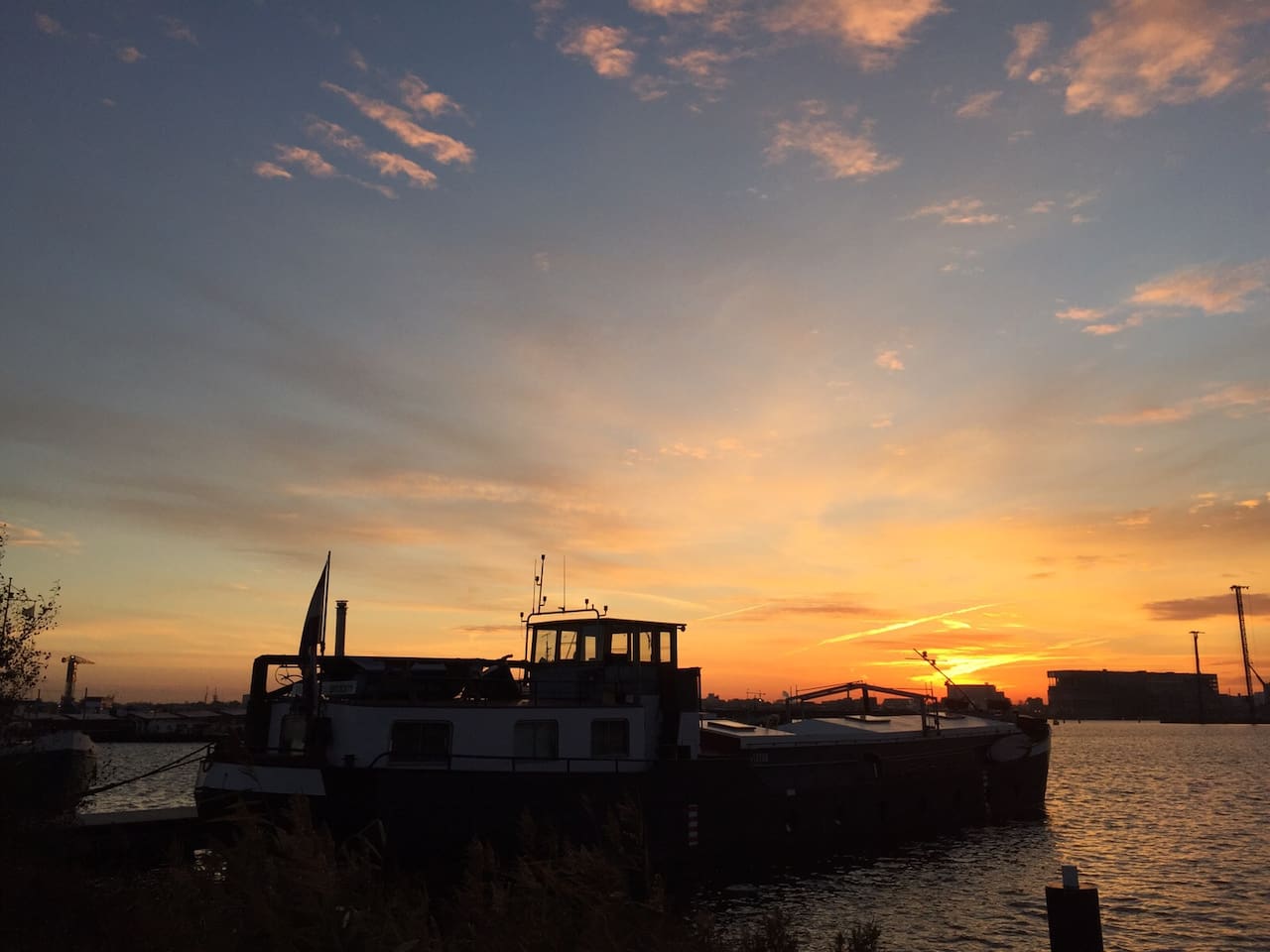 Booking The Houseboat in Amsterdam
This is not as hard as it seems. Luckily there are so many options. My choice was AirBnb. Because you can see all the reviews and decide if the host is trustworthy.
This was my first time in Amsterdam. So I had no clue what to expect. Luckily I was able to get a few tips from my host on AirBnb.
Finding The Houseboat
Finally, I had landed in beautiful Amsterdam. Now it was time to find my houseboat. I was able to use the same sim card I used in Germany. Google map was the savior of the day. The houseboat wasn't too far from the airport. I started my walking adventure through the city. When you walk in the city be mindful of cyclists. There are many bikers in the city because it's mostly a flat area. Due to this walking was pretty easy as well. Amsterdam doesn't have hills like Nice, France 😉
The City of Amsterdam
Amsterdam is the capital of the Netherlands. There are 180 nationalities in Amsterdam, So if you don't speak the language you don't have to worry. You will hear people who speak English everywhere. It was almost like being back in Berlin. I was very lucky with the weather because it was sunny all the time. Don't worry if you experience rain. There are many museums and shops to visit.

Inside The Houseboat
After my walk through the beautiful city of Amsterdam, I arrived at the houseboat. Unfortunately, my host wasn't there to show me around the boat. But that was no issue because everything was explained in the  AirBnb app.
Check out the view from the captain's room.  😉 🚢
The Kitchen
By the way inside the houseboat, everything was seriously clean. The cool thing about the kitchen was that I couldn't see any difference between a normal house kitchen and this one. I had everything:
One small fridge with drinks.
A cool sink.
A bin.
Hot water.
Coffee maker (If you can't live without this coffee. You are gonna love this place :D)
A table.
The Living Room
Yes, I am not kidding. There was a living room. Not a small one either. Unfortunately, I didn't take a really good photo of it.
The Bed Room
The cozy place where you can enjoy the floating of the water whilst slowly dozing off. Can you believe this is a bedroom of a houseboat in Amsterdam?
The Bathroom
I was a little worried about this one. Because I wasn't sure what to expect. You know It's a boat after all. Then this is what happened. A surprise:
This was not what I expected. I thought there would be a tiny bathroom. But this was great. Feels like home. I was able to take a nice hot shower.
Looking around
It's not just the inside of the houseboat looking great but also the view from upstairs is amazing. I was able to enjoy the beautiful sunset.
Another good view of the houseboat.
Yes, I would definitely recommend trying this experience. I enjoyed staying in this beautiful Houseboat in Amsterdam for three days.
"Better to see something once than hear about it a thousand times" 
So it's time to visit beautiful Amsterdam. Don't forget to rent a Houseboat in Amsterdam.
---
Read other blog posts about traveling:
Please follow and like us: